Got three handsome Roo's. I can't handle the crowing of roos near the house. Too light of a sleeper!

Definitely none of these guys are show quailty, but they are handsome and healthy. They were all hatched around the end of June.

One white silkie with an improper comb. Pretty friendly.



One supposedly golden laced polish. He's super tall and a bit spazzy, but not at all unfriendly. Such a beautiful tail.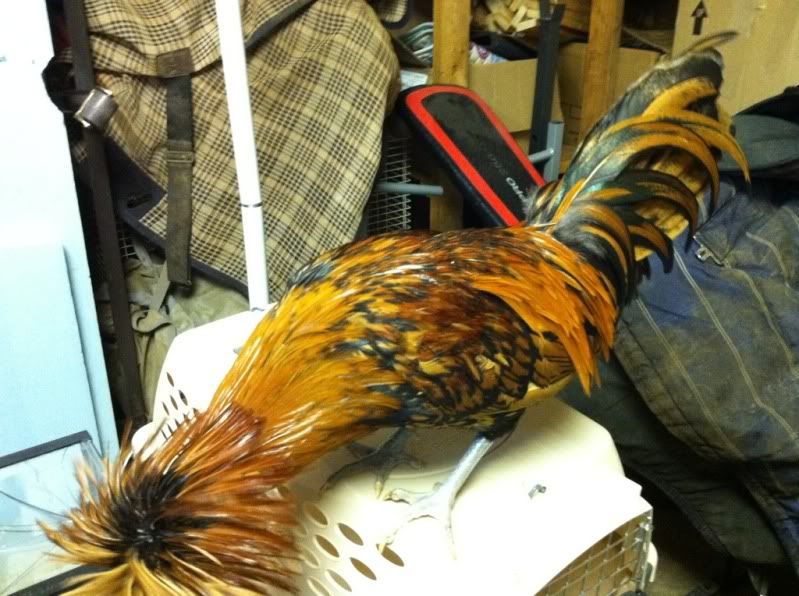 Beautiful mix frizzle. He's the size of a standard chicken, blue with red, freaky comb. This guy is my favourite. His name is Static. I wish I could keep him, but the crowing, not happening.



These guys are free. I would rather not know if you plan to eat them.
---
~Katt
Ekcentric Emu Acres -
www.facebook.com/ekcentric.emu.acres
Bird and Animal Transport Western Canada - BC/AB/SK Facebook group
https://www.facebook.com/groups/428574053911914/